Sherwin Williams 2018 Color of the Year: Oceanside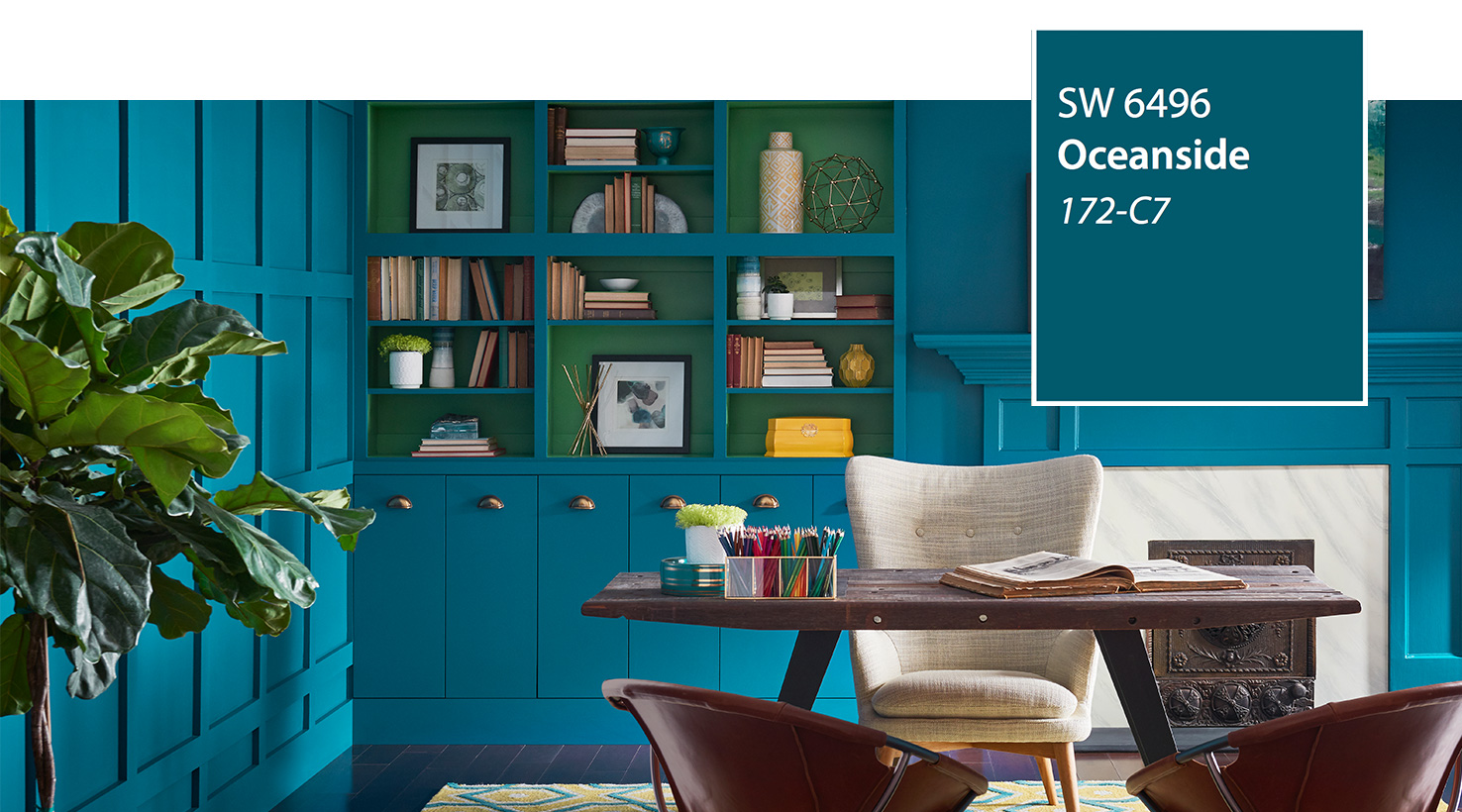 Sherwin Williams recently released their 2018 Color of the Year- Oceanside. This vibrant color is extremely rich with deep blue and emerald tones. It's a great color for any time of the year because it is so bright but it also has these warm undertones that work beautifully with other typical "Fall" colors. We're really excited that year we finally have such a loud color because the last few years they've been shades of grey or just pretty boring tones… But this is what we needed to get excited for the upcoming year. We found some super stylish pieces that are very similar in tone to the new color of the year to help add some inspiration or even go for a monochromatic look in your home!
1. Wall Art // 2. Curved Chair // 3. Wallpaper // 4. Velvet Sofa // 5. Embroidered Pillow // 6. Graphic Throw Pillow // 7. Vases // 8. Geometric Rug
Now we realize that all of these furnishings along with the Oceanside wall color would be a a little much… However in subtle accents, we know it'd be perfect. Imagine the Oceanside wall color throughout a room with that Hyge & West wallpaper (#3) popping from the inside of a book case, a hutch, or even above bead board. That's a great way to add something eclectic while keeping it monochromatic and subtle. If you're not sure if you can commit to such a bold wall color, try using pieces with in this color range to test out the tone of the room. We gotta say, going big with a super bright wall color can really transform a space from something boring to something upscale yet playful.
Considering going bright on your walls, but think it may be too much? Give us a call! We can help you design the perfect space with just the right amount of color.