Honoring The Cathedral of Notre-Dame
Everyone has heard the news by now… everyone at the PAI team, and anyone who has a passion for architecture, art history, Christian works of art, or France is absolutely shocked and heartbroken over the destruction of this masterpiece. The Cathedral has thousands of oak beams which made it extremely difficult to put out the fire. Apparently within the first 20 minutes of it, they knew it was going to a very bad fire. With all the talk of speculation and what could have been done differently, we want to take a moment to honor Notre-Dame and admire its history.
When was Notre-Dame Built?
Construction began for this French Gothic masterpiece back in 1163 on a small island off Seinne under Pop Alexander II's reign. In 1200, construction began on the western facade. In the 1250's, transepts were remodeled in Gothic fashion. It was finally completed under in 1345 under King Louis VII's ruling.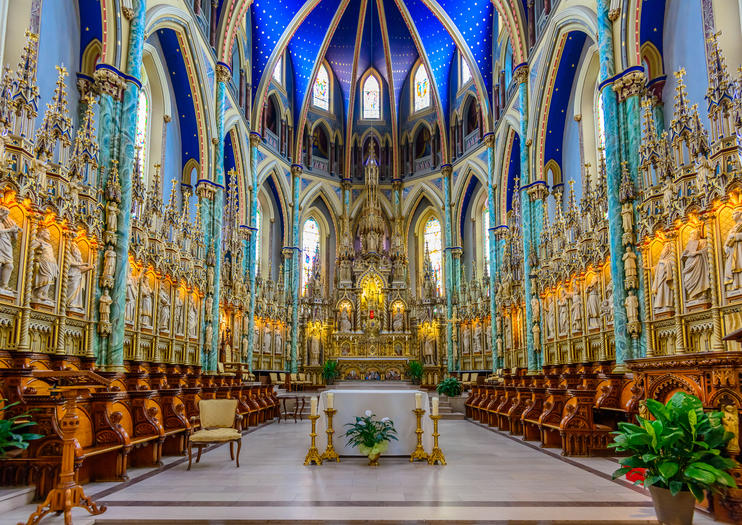 What is Notre-Dame's Architectural Significance?
The Cathedral of Notre-Dame is considered to be one of, if not, the greatest examples of French Gothic architecture. Besides the Eiffel Tower, it is easily Paris' most famous landmark. It's renowned for the naturalism of its gothic sculptures as well as its surreal use of stained glass art that you have to see in person to understand. Flying buttresses were added to add support to the thin, Gothic walls, as well as to add more detail to the overall style. If anyone has taken an architecture or art history course, you've definitely heard a lot of these terms many times over! Famous for its external use of statues, specifically gargoyles, arranged outside that serve multiple uses including extra support and even drainage pipes.
We are deeply saddened by the loss of architectural history. Hopefully experts can find a way to repair the damages, because after all, this is not the first time it has caught on fire. It is a piece of all of our history, something that has moved the entire world. It's piece of art that connects us to our past, present and future. And while it seems like it's over right now, it will be fixed.
Interested in giving your home a specially curated look with the help of professionals? Give us a call! We'd love to help design your dream space catered specifically for you and your family.