Halloween Inspired Furniture Good for Year-Round
We absolutely love decorating for Halloween, but for all the holidays it is a lot to unpack, put up everything and have to remove it all the day after passing out candy. Especially if you're painting / carving your own pumpkins, spreading out spider webs, and creating your own decorations. While extremely fun and worth it, it is truly a ton of work. This year we were inspired to find some collections that can create a spooky interior while still keeping it high end instead of looking too theatrical.
We think these could be the most interesting of what we found. Perfect for decorating a fire pit for a cozy party in the backyard, or add it to the front yard for trick or treaters to pass by. These skull logs are fireproof and are supposed to last… they are unlike anything your friends will have for Halloween!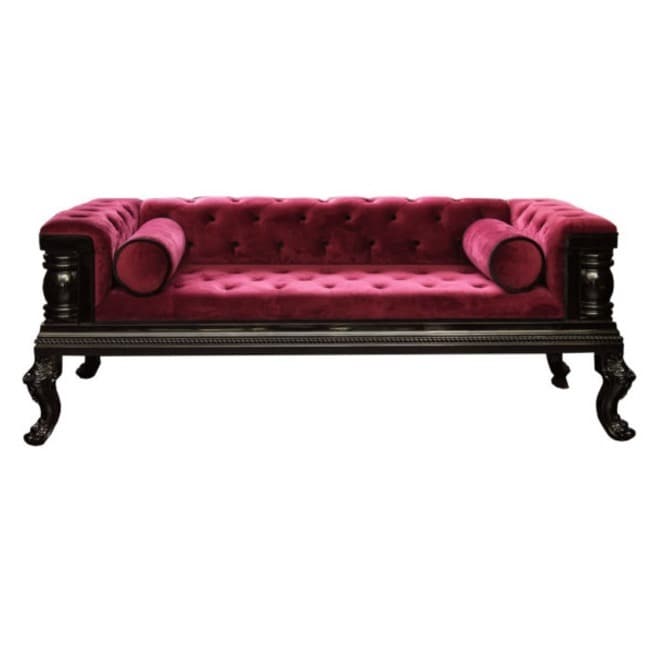 How fabulous is this?! With those arched claw feet and tufted velvet, it really feels like something out of the Addam's Family. It would be so unique to have your own furniture collection to bring out just for the holidays for parties… it really can't get cooler than that.
"As terrifying as it is fascinating!" This geode sculpted skull armchair could be a fabulous addition to a Victorian home or extremely modern, minimalist home that is looking for that piece of darkness that still exudes elegance.
We absolutely love this! The series by Harry Allen features multiple casting options for shelving units, holding a vase, or a hook. The white paint makes it look like a ghost is reaching through your walls… perfect for Halloween. But it still has gracefulness to it that can transition into your everyday home life if you're looking for something that stands out.
These are an homage to the designer Alexander McQueen- known for his skull designs- by Geoffrey Bradfield for Kyle Bunting. Easily most versatile of all the collections we sourced, they can work in so many homes without being too scary. These dyed cow hide upholstered armchairs can pop in any living room or home office… and we want one.
Looking to create your dream home? Give us a call!  We would love to help you design your perfect abode!